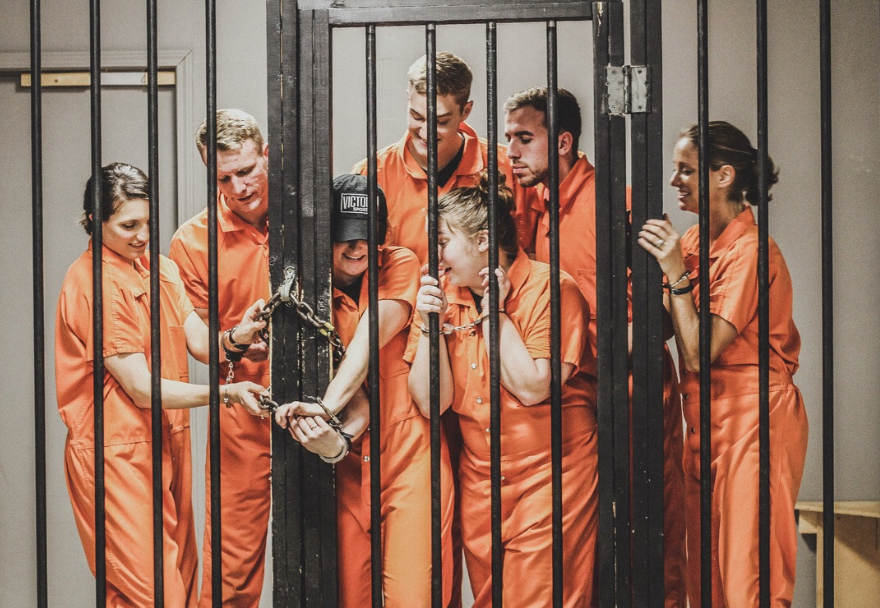 What is a room escape?
A Room escape is a real life entertainment fused with mystery solving and thrill chasing. Participants are put into a room with a specific theme, the goal is to solve varieties of challenges in a constraint time in order to successfully escape the room. In order to complete the mission in time, participants must be invested mentally and use all their logic and senses

Do we except walk-ins?
Yes we do, but booked appointments have priorities. To make sure you have the theme you desire, please visit our booking page to book your appointment ahead.

What if I only book with a couple people?
It is ok to book a small group, however if you have a small group, you may be paired with another group to meet the quota for the room.
When should I arrive?
It is recommended that you arrive 15 minutes before your start time.

Can I cancel my booking? or what if I arrive late?
We understand plans change. If you cannot make it in time for your booking, please let us know 24 hours prior to your appointment. If you do not let us know 24 hours prior to your start time, you will still be charged the full price of admission. If you are going to be late for your appointment, please inform the staff by calling 419-571-4209.


HOW DO I BOOK A GAME?
Visit Exithis.com/book-now to book at any of our locations.
HOW DO I BOOK AN ENTIRE ROOM?
To book an entire room, you will need to purchase the maximum capacity for that specific game room.
DO I NEED TO BOOK IN ADVANCE?
Yes, we strongly recommend booking a reservation through the Book Now button on each location's website.
AM I REALLY GOING TO BE "LOCKED" IN A ROOM?
Yes and no. You will be in a room with a locked door, but every door is equipped with an exit button. Should you feel the need to leave the room, you are welcome to do so at any time.
HOW EARLY SHOULD I ARRIVE FOR MY GAME?
Please arrive at least 15 minutes prior to your game start time. Games will begin exactly at their start times and being late might cause you to have less than sixty minutes to play.
HOW DO I PAY?
All games are paid online at the time of booking.
WILL I BE PLAYING WITH OTHER PARTICIPANTS?
Unless you book the entire room, you may be paired with other players.
CAN YOU ACCOMMODATE LARGE PARTIES OR CORPORATE EVENTS?
Absolutely! We love hosting large parties and corporate events. We have a full-time team dedicated to helping coordinate all of the details for you.
HOW LONG IS EACH GAME?
Each game is designed for one hour of intense fun! Plan to spend 15 minutes prior to each game preparing and briefing for your mission, and 15 minutes after each game to debrief and take photos.
CAN WE BRING FOOD OR DRINK INTO THE GAMES?
We ask that no food or drink is taken into the game rooms. Alcohol is strictly prohibited on our premises.
We're Here to Help
Contact Us